Welcome to our website. Telemedicor is the first fully commercialised telemedicine system in the World, designed to improve the health treatment, monitoring and lifestyles of patients living, working or travelling (by land, sea or air) in urban, rural or even remote areas, far from specialised medical facilities, all around the globe.
Telemedicor utilises the most advanced medical diagnosis and medical data management technology to allow care givers, doctors and health organisations to remotely monitor their patients and be able to intervene actively and efficiently in real-time to ensure their rehabilitation. We are offering integrated solutions for emergency situations and chronic diseases.
Based on sound ethical principles, a unique and innovative business concept, a clear and open pricing policy and a concrete marketing and communication plan, Telemedicor offers to all participants (local distributors / partners, medical practitioners and patients) a win-win partnership.
Our website presents a quick view of our System. For more information, please contact us.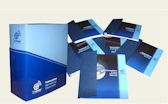 Our full set of manuals is published and ready for distribution to our partners.(more...)
See what Telemedicor is offering to diabetics and their care givers. (more...)
Light, mobile and user-friendly, Medicase is a full diagnostic station able to transmit medical data and video images to specialist doctors anywhere in the world. (more...)